Construction of Seitenoikea started in late 1958. Preparatory works included construction of temporary housing, service buildings and roads. The project started to move faster in 1959, after workforce and machines became available from other construction sites. At the end of the year, water could be released through the flood gate. Machinery was ordered from Finnish companies. The turbine from Tampella and generator from Strömberg.[1]
Earth fill dams were completed during 1960 and water could be raised to the forebay in the spring of 1961. The forebay forms a large lake upstream of the power plant, so trees and bushes were cut down from the area before the water was released to the bay. The concrete framed power house was built at the same time and the whole power plant was finished in summer of 1961. Machinery was connected to the power grid on 8 June 1961. Seitenoikea produced 38 MW of power. Dredging works continued for three more years, which gave the power plant more head.[2]
[1] Mauri Kuuskoski, Pekka Salminen, Jouko Vahtola, Paavo Vasala. Vesivoimaa Oulujoesta 50 vuotta: sähkölla eteenpäin. Oulu: Oulujoki Oy, 1991, 50-51
[2] Ibid, 51
Technical information
Owner: Fortum Power and Heat 
Built: 1958-1961 
Designer: Aarne Ervi, architect  
Capacity:  38 MW, head 15.6 m 
Power house: In-situ concrete frame, metal sheeting 
Special features: Plain exterior, trees cut down from the residential area
Protection status: Classified as RKY (Nationally significant built cultural environment – RKY 2009: Hydropower plants on the River Oulujoki and Sotkamo Route) [3]
[3] Veli-Pekka Huhmo. Oulujoen vesistön voimalaitosarkkitehtuuria. Oulu: Humanpolis Oy, 2017, 81
Residential area
Seitenoikea has a small residential area with wooden rowhouses and detached houses.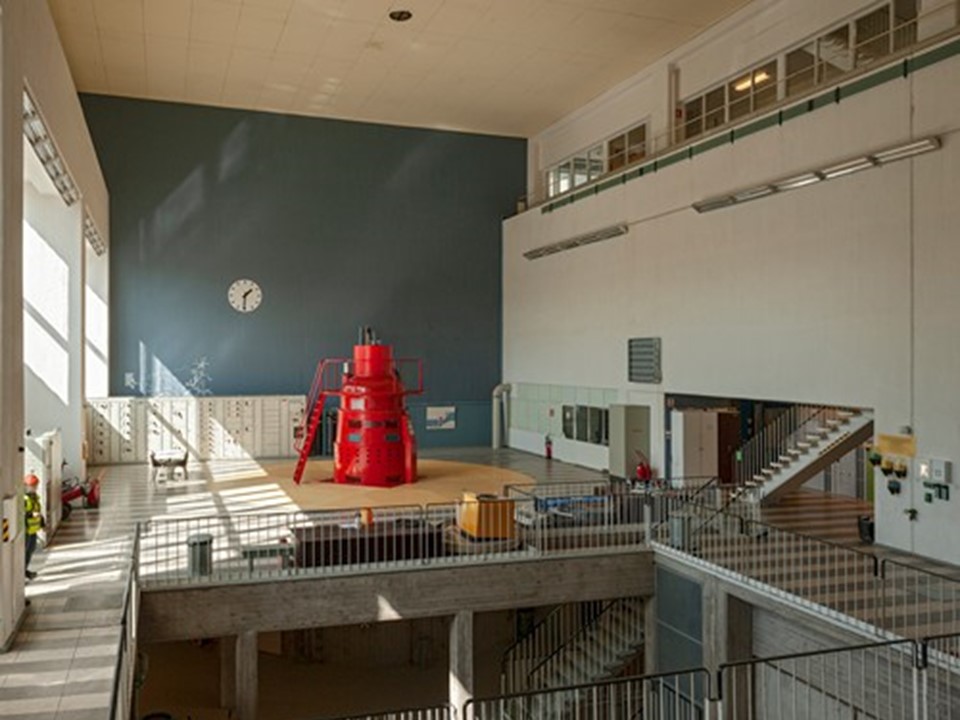 All pictures below are part of the power plant's history. All images are copyrighted. You may use the images for personal use but the images may not be used in commercial contexts or printed matter without our permission. Click on the pictures to enlarge them.
Here you can read other people's stories about the power plant. And if you have your own story, please share it. Whether you want it to be published on the site or not, we are interested in all stories.
Below you can read about everything you need to know before a possible visit to the power plant. When it is best to visit the power plant, how to find here and about the rules that apply in the area.