Go back
Aittokoski
Aittokoski power plant was built between 1958-1960. It is the largest of the three power plants on the River Emäjoki. Aittokoski has a capacity of 45 MW.
Seitenoikea
Ämmä
See more
Continue
The construction of Aittokoski power plant started early in 1958. Extraction works had already been finished a year before. Concrete works of the power plant, the canals and the flood gate were almost completed by the end of 1958, and water could be funnelled through the food gate. The dam and the rest of the concrete works were finished in 1959. The reservoir was filled during the spring flood of 1960.[1]
Aittokoski has only one set of machinery. The turbine was ordered from Tampella and the generator from Strömberg. The power house, designed by Aarne Ervi, was built with a concrete frame and was cladded with profiled aluminium sheeting. Trial run was performed without problems and Aittokoski was connected to the power grid on 16 June 1960. After the plant was completed, some landscaping work still needed to be done.[2]
[1] Mauri Kuuskoski, Pekka Salminen, Jouko Vahtola, Paavo Vasala. Vesivoimaa Oulujoesta 50 vuotta: sähkölla eteenpäin. Oulu: Oulujoki Oy, 1991, 50
[2] Ibid, 50-51
Technical information:
Owner: Fortum Power and Heat
Built: 1958-1960
Designer: Aarne Ervi, architect
Capacity:  45 MW, head 30 m
Power house: In-situ concrete frame, cladded with profiled aluminium sheeting
Specialities: Plain appearance, built in the middle of wilderness
Status: Classified as RKY (Nationally significant built cultural environment - RKY 2009: Hydropower plants on the River Oulujoki and Sotkamo Route)[3]
[3] Veli-Pekka Huhmo. Oulujoen vesistön voimalaitosarkkitehtuuria. Oulu: Humanpolis Oy, 2017, 81
Residential area:
The residential area of Aittokoski was demolished in the 1980s.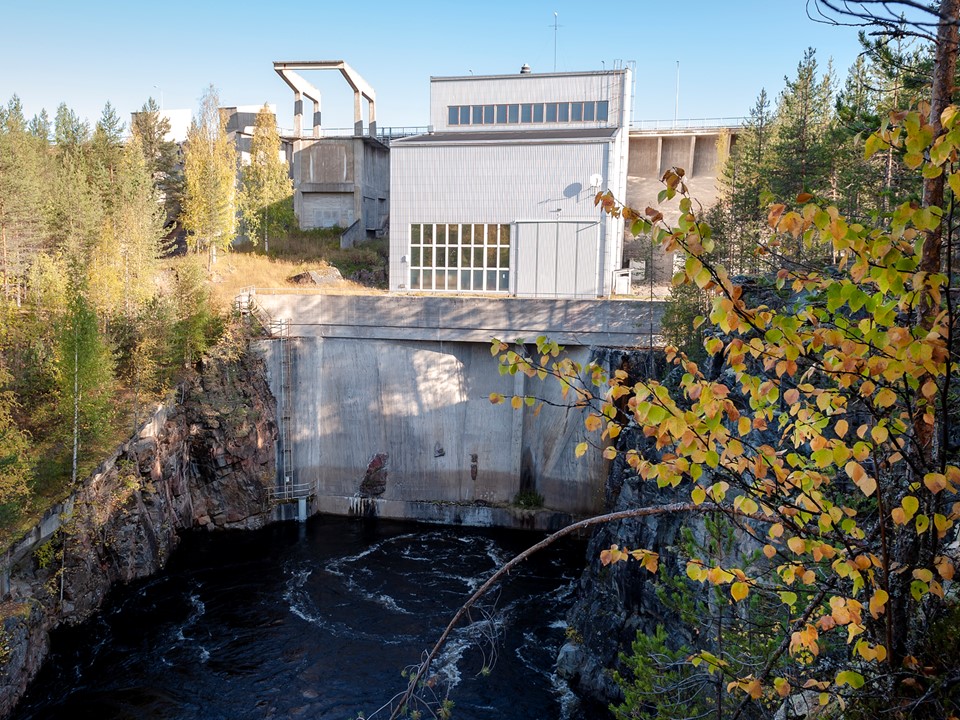 All pictures below are part of the power plant's history. All images are copyrighted. You may use the images for personal use but the images may not be used in commercial contexts or printed matter without our permission. Click on the pictures to enlarge them.